Below are ten types of interview to prepare accordingly
1. Traditional Individual Interview
Traditional face-to-face interviews are mostly a one on one conversation. So, your focus should be on the single interviewer who is asking the questions. Maintain good eye contact with him/her, listen properly and respond once a question has been asked. Your goal should be to establish a good rapport with the interviewer and to show him/her that your qualifications will benefit their organization.
2. Small Group Or Panel / Committee Interview
In this interview you will be meeting with several decision-makers at once. Typically, three to ten members of a panel may conduct this interview. This can be your chance to put your group management and group presentation skills on display. Be sure to make eye contact with everyone, no matter who asked the question.
It's important to establish rapport with each member of the interview team. If possible, try to find out the names and job titles of the participants. Remember to take your time in responding to questions.
3. Behavioral-Based Interview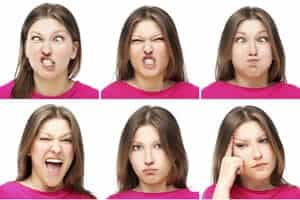 The basic premise behind this types of interview is that your past behavior is the best predictor of your future actions. Critical Behavioral Interviewing (CBI) probes much deeper than traditional interviewing techniques. You should prepare by thinking of specific examples that demonstrate your competence in core behaviors such as teamwork, problem-solving, communication, creativity, flexibility and organizational skills. CBI types of questions may be asked in any interview format—telephone, panel or one-on-one.
If the employer asks behavior-oriented questions, they are no longer asking hypothetical questions but are now asking questions that must be answered based on facts. These type of questions generally starts with the words "Give me an example of " or "Tell me about a time when" etc. You have to tell your story and structure it by stating your answers in terms of the situation, the task, what action you took, and what was the result or outcome.
4. Case Interview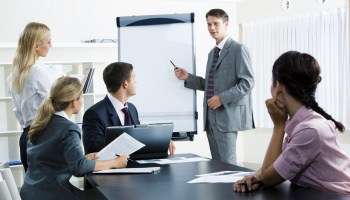 Case interviews are used mainly in the consulting industry and focus on how you would solve specific business issues. These can include quantitative questions that show the interviewer how you think. The interviewer will outline a situation or provide you with a case study and ask you to formulate a plan that deals with the problem. You do not have to come up with the ultimate solution. Interviewer is looking for insight into your thought process and an interactive conversation rather than an exact answer.
Speak and reason aloud, so that interviewers have a full understanding of your thought process. Before answering a case interview question, be prepared to ask the employer numerous questions for clarity and informational purposes. Most employers will provide responses that could result in additional inquiries. The more you are able to analyze and dissect the case study, the more you will likely impress your interviewer. This is a skill you need to practice in advance if you will be interviewing with a company that uses this technique. Google"case interview questions", and you'll come up with good samples and resources.
5. Unstructured Interview
An unstructured interview is a job interview in which questions may be changed based on the interviewee's responses. These interviews are non-planned and therefore, more flexible. Candidates are more relaxed in such interviews. They are encouraged to express themselves about different subjects, based on their expectations, motivations, background, interests, etc.
In this interview, the interviewer tries to make a better judgment of the candidate's personality, potentials, strengths and weaknesses. However, the success of this type of interview, totally depends on the interviewer efficiency.
6. Group Interview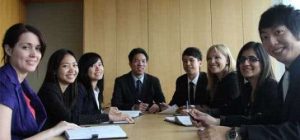 To save the time, all the candidates or small groups of candidates are interviewed together. A group interview is similar to a group discussion but specially designed to uncover the leadership potential of prospective managers and employees who will be dealing with customers. A topic is given to the group, and they are asked to discuss it. The interviewer carefully watches the candidates. The goal of the group interview is to see how you interact with others and how you use your knowledge and reasoning to influence others.
7. Stress Interview
The purpose of this interview is to find out how the candidate behaves in a stressful situation. This form of interview was more common in sales positions and is rare today. However, you should be aware of the signals. The stress interview is usually a deliberate attempt to see how you handle yourself under pressure. That is, whether you get angry or get confused or frightened or nervous or remains cool in a stressful situation.
The interviewer may be sarcastic or argumentative, or may keep you waiting. Don't take it personally. Calmly answer each question. Ask for clarification if you need it and never rush into an answer. In order to unnerve you, the interviewer may also lapse into silence at some point during the questioning. Sit silently until the interviewer resumes the questions. If a minute goes by, ask if he/she needs clarification of your last comment.
8. Screening Or Telephonic Interview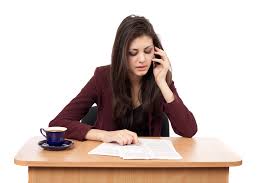 Its a very cost effective way to screen candidates. These interviews can last anywhere from 10 to 30 minutes. It is important to treat this interview as you would to a face-to-face connection. Arrange for a quiet space and time to schedule the conversation. Clear a work surface to minimize distractions and have a copy of your resume and the job description nearby as a reference.
In the interview, the vast majority of communication is non-verbal. Because they can't see your body language, it is critically important to have positive and polished answers with energetic tone and inflection. Focus on the conversation. Listen to the questions carefully before you answer. Since your voice is the key, convey energy with inflection in your voice. Be sure to ask what the next step is.
9. Guided/Structured interview
In this types of interview all detail of the interview like what questions to be asked, there order of asking, the time given to each candidate for answering, the information to be collected from each candidate, etc. is decided in advance. Structured interviews are preplanned, accurate and precise, so candidate must use his time management and other skills to perform in the allotted time.
10. Lunch/Dinner Interview
Use these types of interview to develop common ground with your interviewer. The setting may be more casual, but remember that it is a business meal and you are being watched carefully. Follow his/her lead in both selection of food and etiquette.
Admissions Open
Are you interested in taking admission in any distance learning program? Apply now admissions are currently open.