IMT Ghaziabad Distance Learning Executive MBA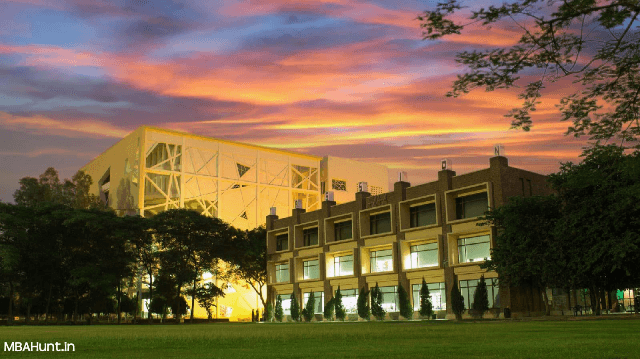 IMT Ghaziabad Distance Learning Executive MBA:- Education is the wealth of knowledge acquired by learning. The growth and development of an individual is based on the type of education he/she acquires. Proper education helps us to easily understand and deal life problems and helps maintaining a balance throughout. It teaches us disciple and helps in the process of creation of sound mind in a sound body.
Considering this fact, IMT CDL in its own unique way, has been actively contributing to this educational revolution. The university promotes higher education through expert services and innovative methods. The campus has a very lively environment for students and teachers. Students are nurtured by qualified and skilled teachers. Institute of Management and Technology CDL has set global standards in the field of teaching and research which encourages encourage the students to step out of their comfort zone. Teachers are highly skilled and students are guided under expert guidance.
IMT Ghaziabad Centre of Distance Learning – IMT CDL campus is spread across 6 acres of huge green land which is just an hour away from Delhi. The institute is fully advanced consisting of world-class infrastructure, well equipped classrooms, labs, auditorium, and facilities like Wi-Fi, broad library and medical rooms. The institute provides admissions globally; foreign students can also take admission in IMT CDL.
IMT CDL offers various MBA Post-Graduate management programs through the distance education mode and is recognized by University Grants Commission (UGC). The courses offered are:
 Post-Graduate Diploma in Management (2 Year)
 Post-Graduate Diplomas in Business Administration (1 Year)
 Post-Graduate Diploma in Management (Executive)(1 Year) with specialization in:
o Financial Management
o Operations Management
o Human Resource Management
o Marketing Management
o Information Systems
IMT 1 Year MBA (Executive PGDM) Course
Post Graduate Diploma In Management (Executive) is particularly designed for working executives, entrepreneurs, managers and professionals. The program focuses on providing overall knowledge required for handling and executing the business. For managers and executives who wish to have a successful career must pursue the PGDM (executive) course. This program provides a better path in flexible and high standard learning.
Program Structure And Specializations
Post Graduate Diploma in Management (Financial Management) (1 Year)
Concepts of financial decision tools and financial management theories which helps in better performance in financial statements, plan and measure performance using budgets and other financial techniques are imparted to students. Such concepts help in decreasing the financial risk.
Post Graduate Diploma in Management (Marketing Management) (1 Year)
With massive competition in the marketing environment and speedy technological changes organizational stability depends upon the major strategic decisions of the professionals.
This course is a perfect path that provides marketing concepts and understanding and theories regarding marketing influence.
Post Graduate Diploma in Management (Information Systems) (1 Year)
This program imparts essential skills and knowledge to students to manage the enterprise from a global perspective and changing competitive environments.
One Year Post Graduate Diploma in Management (Operations Management) (1 Year)
This program is helpful in generating highly skilled professionals who can improve the organizational effectiveness through effective management and can underpin what needs to be done, when and how, allowing the organization to achieve their strategic goals.
Post Graduate Diploma in Management (Human Resource Management) (1 Year)
To make students aware about the Indian Labor laws, practices and easy management of the organizational system is the main motive of the program. It enables improvement in traditional process and enhance strategic decision making.
Fee Structure
| | | |
| --- | --- | --- |
| Details | Semester 1 | Semester 2 |
| Reading Material | 1500/- | 1,500/- |
| Library Charges | 500/- | 500/- |
| E-Journal Charges | 500/- | 500/- |
| Life time membership fees of alumni | 500/- | 500/- |
| Academic Fees | 27,000/- | 27.000/- |
| TOTAL FEE | 30,000/- | 30,000/- |
Payment Method
Candidates need to pay the fees in the beginning of the semester.
The study material will only be available only when the fees are fully paid. If case any of any difficulty in authentication of documents admission will be rejected. The candidates must submit the fees before the last date of submission.
Mode of Payments
DD drawn in favor of IMT CDL, payable at Delhi will only be accepted by the institute.
Candidates must make sure that payment once made is nonrefundable.
Candidates can make payment through the payment gateways also.
Admission Procedure
Admissions into the university are open twice a year.
Admission form can be obtained from the Head Office along with the payment drafts. If the candidate has already applied for one of the course he/she cannot apply for another IMT course at the same time.
Are you Interested in joining IMT Distance MBA or PGDM? Fill in your details below and we will connect you with the Institute.
Admissions Open
Are you interested in taking admission in any distance learning program? Apply now admissions are currently open.