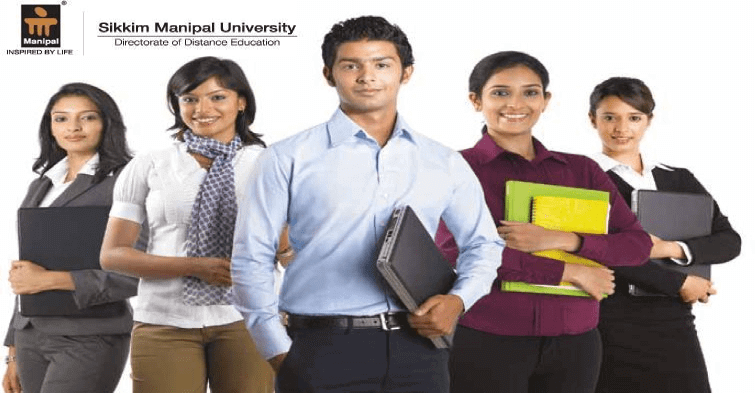 Sikkim Manipal University (SMU) provide admission into Distance MBA courses through its different PAN India based study centers. Below you will get information about SMU Distance MBA Admission 2019, Sikkim Manipal University Distance Education MBA Fee structure & Eligibility Criteria.
In our previous post MBA Courses Offered by SMU we have discussed in detail about the different management program offered by the university. Here on this post will discuss about SMU Distance MBA's admission procedure, eligibility & fee structure.
SMU Distance MBA Admission Procedure –
Candidate wish to take admission into 2 years distance MBA course offered by Sikkim Manipal University follow the following steps.
Download the prospectus from www.smude.edu.in website.
Visit your nearest SMU study center.
Fill out the application form & submit it with attested supporting documents & course fee by way of a Demand Draft in favour of "Sikkim Manipal University, DE" payable at Manipal / Udupi..
Center will verify the documents & will send them to the university.
University will verify the application form & will post the status on SMU Distance Education website. University will also allocate a registration number & photo ID.
Student can collect his Photo ID, EduNext password & study material from the study center.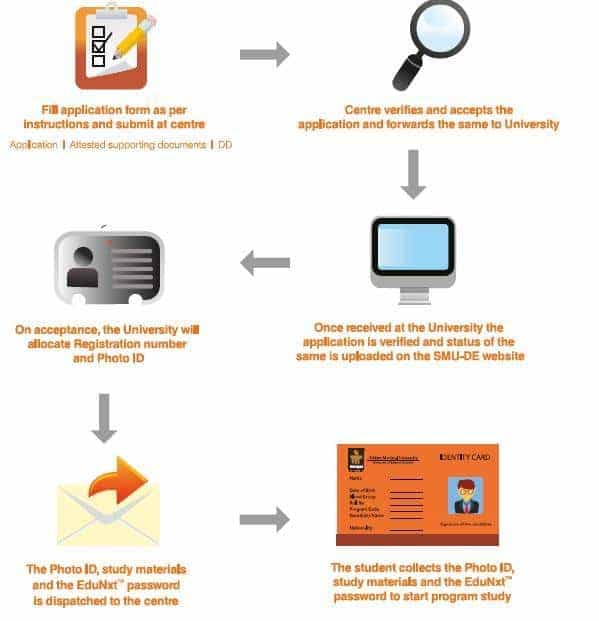 Eligibility Criteria –
Candidate must be having a 3 years graduation degree from an authorized university to be eligible for the MBA program.
For Distance MBA admission help, please fill your details over here.
SMU Distance MBA Fee Structure –
The per semester fee for SMU distance MBA is INR.21,250/- (including Exam Fee of INR.5000/-) or as revised from time to time.
Minimum Duration: 1 Year for PGDBA; 2 Years for MBA; 3 Years for MBA (Dual Specialization) Maximum Duration: 2 Years for PGDBA; 4 Years for MBA; 6 Years for MBA (Dual Specialization)
Are you Interested in joining SMU Distance Learning MBA ? Fill in your details below and we will connect you with the institute.
Admissions Open
Are you interested in taking admission in any distance learning program? Apply now admissions are currently open.