IGNOU MBA 2019 -2020 The Complete Guide
IGNOU MBA 2019: Established in 1985, Indira Gandhi National Open University, well known as IGNOU, was especially founded to impart education by means of open education and distance education. Since past many years IGNOU MBA has become the first choice among working professionals and students who can't able to take up regular classes.
IGNOU is the largest university in the world with more than 4 million students. From plethora of distance learning courses, MBA from IGNOU is one of the most "in demand" courses in India.
This program is approved by University Grants Commission and AICTE, which makes Distance MBA from IGNOU acceptable overall India.
Duration for MBA from IGNOU
IGNOU distance MBA duration is of 2.5 years to 8 years. Students have to successfully complete all requirements to get degree in time period of 8 years. However, it is recommended to complete MBA degree from IGNOU in minimum time.
IGNOU MBA Eligibility
Candidates from general category must have scored 50% in Graduation; whereas candidates from reserved category must have 45% in Graduation.
Related Article: Top distance MBA Institutes in India
IGNOU MBA Course
For IGNOU distance learning MBA course, students can choose from any one stream given below:
Financial Markets Practice
Human Resource Management
Marketing Management
Operations Management
Study material for these streams is provided to students from time to time by IGNOU. Students have to prepare assignments, projects, etc, using this study material.
IGNOU OPENMAT Entrance Test
In order for doing MBA from IGNOU, candidates have to qualify in OPENMAT Management aptitude test. Additionally, this test serves as entrance test to other management programs.
IGNOU Assignments and Examinations
Students have to submit assignments which have weight age of 30% in final programs. And, exams of MBA degree are conducted in June and December.
IGNOU MBA Fee structure
For Indian Students
The total fee to be paid for distance MBA at IGNOU is 31,500 INR. There are 21 courses in the program, and fee of per course is 1500 INR, and hence 21*1500 which makes it 31,500 INR.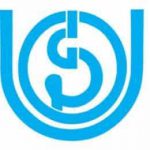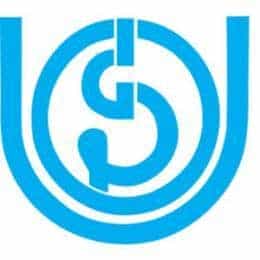 Students from SAARC Countries
The students from SAARC countries have to pay 3,000 INR per course. So, the total fees to be paid by these students is 63, 000 INR.
Students from other countries
Students from other countries have to pay USD$250 per course. Hence, total fees to be paid is USD $7350.
Important dates for MBA from IGNOU
Entrance exams for IGNOU Distance MBA course are conducted twice a year. The important dates related to entrance exam are given below:
Submission of IGNOU Distance MBA Application form
| | |
| --- | --- |
| Entrance Exam | Last Date to submit Application form |
| OPENMAT September 2019 | Coming Soon |
| OPENMAT February 2020 | Coming Soon |
Archive:
Entrance Exam Dates
| | | |
| --- | --- | --- |
| Entrance Exam | Date of Examination | Time |
| OPENMAT XL | 21-08-2019 Sunday | 10:00 AM – 1:00 PM |
| OPENMAT XLI | 05-02-2019 Sunday | 10:00 AM – 1:00 PM |
Please Note: Dates mentioned above are tentative. Please do check university's official website.
To check IGNOU Distance MBA Handbook and Prospectus: Click Here
IGNOU Correspondence Address
The Registrar
Student Registration Division (SRD)
Maidan Garhi, New Delhi-110068, India
Phone No. :011- 29532741
For Other Important Number: Click Here
Fax No. : 011- 29532686
E-Mail: [email protected]
Website: www.ignou.ac.in
Are you interested in doing MBA from IGNOU ? Fill in your details below and we will connect you with the institute.