IGNOU Distance MBA 2020 – 2021 The Complete Guide
IGNOU MBA 2020: Established in 1985, Indira Gandhi National Open University, well known as IGNOU, was especially founded to impart education by means of open education and distance education. Since past many years IGNOU Distance MBA has become the first choice among working professionals and students who can't able to take up regular classes.
IGNOU is the largest university in the world with more than 4 million students. From plethora of distance learning courses, IGNOU University distance MBA is one of the most "in demand" courses in India.
This program is approved by University Grants Commission and AICTE, which makes IGNOU University MBA acceptable overall India.
IGNOU MBA Courses Duration
IGNOU MBA duration is of 2.5 years to 8 years. Students have to successfully complete all requirements to get degree in time period of 8 years. However, it is recommended to complete MBA degree from IGNOU in minimum time.
IGNOU Online Admission Eligibility for MBA
There is no age bar for joining IGNOU MBA. In order to get admission in distance MBA, candidates from general category must have scored 50% in Graduation (3 years min); whereas candidates from reserved category must have 45% in Graduation (3 years min). Apart from this he/she needs to clear IGNOU OPENMAT entrance exam, which has been conducted twice a year all over India.
Once a candidate qualify the entrance test, after getting the receipt of the result card, he/she needs to submit the registration form [Form No.2] provided in the "Student Handbook and Prospectus" along with the original copy of the hall ticket of the OPENMAT Entrance Test and other required documents (attested copies of certificates, original copy of OPENMAT score card, category certificate (For SC/ST/OBC, for format check prospectus), Experience certificate (For Non-professional graduates, for format check prospectus), D.D. of the program Fees (Must be sent only to the selected regional center)) to the Director of their respective IGNOU regional centers.
Related Article: Top distance MBA Institutes in India
IGNOU Distance MBA Courses
For IGNOU distance Education MBA course and other diploma courses, students can choose from any one stream given below:
Financial Markets Practice
Human Resource Management
Marketing Management
Operations Management
Courses offered by IGNOU have a technology aided systems of delivery and a multimedia design and they are offered via a countrywide network of study centers. material for the above mentioned streams is provided to students from time to time by IGNOU. Students have to prepare assignments, projects etc, using the allotted study material.
IGNOU Online MBA Course Structure:
IGNOU Online MBA consist of total 21 subjects (Courses). In order to get an MBA degree, you needs to complete the following courses:
I. From MS-1 to MS-11: 11 courses.
II. Five specialization category courses.
III. MS-91 & MS-95 compulsory courses.
IV. MS-92 /93 /94 /96/ 97 (One Elective Course)
V. MS-100 (One Project course which will be equivalent to two courses)
MS-1 to MS-11 Courses:
Below is the list of common courses included in IGNOU correspondence MBA program:
| | |
| --- | --- |
| Courses | Code |
| Management Functions & Behavior | MS-1 |
| Management of Human Resources | MS-2 |
| Economic & Social Environment | MS-3 |
| Accounting & Finance for Managers | MS-4 |
| Management of Machines & Materials | MS-5 |
| Marketing for Managers | MS-6 |
| Information Systems for Managers | MS-7 |
| Quantitative Analysis for Managerial Applications | MS-8 |
| Managerial Economics | MS-9 |
| Organisational Design, Development & Change | MS-10 |
| Strategic Management | MS-11 |
Specialization Category Courses (Any Five):
Below is the list of specialization category courses:
Specialization
Code with Course Title
Human Resource – HR Management
MS-21: Social Processes & Behavioral Issues
MS-22: Human Resource Development
MS-23: Human Resource Planning
MS-24: Employment Relations
MS-25: Managing Change in Organisations
MS-26: Organisational Dynamics
MS-27: Wage & Salary Administration
MS-28: Labor Laws
MS-29: International Human Resource Management
Financial Management
MS-41: Working Capital Management
MS-42: Capital Investment and Financing Decisions
MS-43: Management Control Systems
MS-44: Security Analysis and Portfolio Management
MS-45: International Financial Management
MS-46: Management of Financial Services
Operations Management
MS-52: Operations Research
MS-53: Project Management
MS-54: Production / Operations Management
MS-55: Management Information Systems
MS-56: Logistics & Supply Chain Management
MS-57: Materials Management
MS-58: Maintenance Management
MS-59: Management of R&D and Innovation
Marketing Management
MS-61: Consumer Behavior
MS-62: Sales Management
MS-63: Product Management
MS-64: International Marketing
MS-65: Marketing of Services
MS-66: Marketing Research
MS-68: Management of Marketing Communication & Advertising
MS-61 1: Rural Marketing
MS-61 2: Retail Management
Financial Markets Practice
MFP-1: Equity Markets
MFP-2: Equity Derivatives
MFP-3: Commodity Markets
MFP-4: Currency and Debt Markets
MFP-5: Professionals in Financial Markets Practice
Compulsory Courses:
Below is the list of compulsory courses:
| | |
| --- | --- |
| Courses | Code |
| Advanced Strategic Management | MS-91 |
| Research Methodology for Management Decisions | MS-95 |
Elective Courses (Any One):
Below is the list of elective courses, you need to select one amongst them:
| | |
| --- | --- |
| Courses | Code |
| Management of Public Enterprises | MS-92 |
| Management of New & Small Enterprises | MS-93 |
| Technology Management | MS-94 |
| Total Quality Management | MS-96 |
| International Business | MS-97 |
Project Course (Equivalent to 2 courses):
Below is the code for project course which will be equivalent to two courses:
| | |
| --- | --- |
| Courses | Code |
| Project | MS-100 |
IGNOU OPENMAT Entrance Test
In order to get admission for IGNOU distance education MBA, candidates needs to qualify in IGNOU OPENMAT Management aptitude test. Additionally, this test also serves as entrance test to other management programs. Below are the topics usually based on which questions have been asked in OPENMAT:
In order to test a candidates OPENMAT consists of four tests which are conducted in a single session of 3 hours. Total 200 questions as per below:
Test I: General Awareness Topic: 30 questions each.
Test II: English Language Topic: 50 questions each.
Test III: Qualitative Aptitude Topic: 50 questions each.
Test IV: Reasoning: 70 questions each.
Please Note:-
For January 2020 session admission, NTA is conducting OPENMAT XLVI Entrance Test on 27th July 2020 (10 AM to 1 PM).
OPENMAT XLVII dates are still pending yet to be released by the Student Evaluation Division – SED. Please do check IGNOU official website from time to time
If you are interested in applying more than one OPENMAT, you needs to apply separately for each OPENMAT.
For applying IGNOU OPENMAT Exam online please check this link: https://onlineadmission.ignou.ac.in/entranceopenmat/
IGNOU MBA Assignments and Examinations
Students have to submit assignments which have weight age of 30% in final programs. And, exams of MBA degree are conducted in June and December.
IGNOU Online MBA Fees
For Indian Students
The total fee to be paid for distance MBA at IGNOU is 37,800 INR. There are 21 courses (MS-100 project equivalent to 2 courses) in the program, and fee of per course is INR. 1800, and hence 21×1800 which makes it INR 37,800.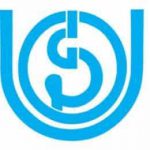 Students from SAARC Countries
The students from SAARC countries have to pay INR. 3,000 per course. So, the total fees to be paid by these students is INR. 63, 000.
Students from other countries
Students from other countries have to pay USD $ 250 per course. Hence, total fees to be paid is USD $ 7,350.
Important dates for IGNOU Distance MBA
Entrance exams for IGNOU Distance course are conducted twice a year. The important dates related to entrance exam are given below:
Important dates for IGNOU OPENMAT XLVI and OPENMAT XLVII conducted by NTA (National Testing Agency):
| | | |
| --- | --- | --- |
| Particulars | IGNOU OPENMAT XLVI (1st Semester Jan'20 – 2nd Semester July'20) | IGNOU OPENMAT XLVII (1st Semester July'20 – 2nd Semester Jan'21) |
| Starting date for Registration | 17-07-2020 | February 2020 |
| End date of Registration | 05-07-2020 | Yet to be announced |
| Date for Form Correction | 02nd – 03rd July'2020 | Yet to be announced |
| Admit Card Date | 12-07-2020 | Yet to be announced |
| Examination Date | 27-07-2020 (10:00 AM – 1:00 PM) | Yet to be announced |
| Result Date | Yet to be announced | Yet to be announced |
Please Note: Dates mentioned above are tentative. Please do check university's official website for confirmation.
To check Handbook and Prospectus for IGNOU Online admission: Click Here
IGNOU University Correspondence Address
The Registrar
Student Registration Division (SRD)
Maidan Garhi, New Delhi-110068, India
Phone No. :011- 29532741
For Other Important Number: Click Here
Fax No. : 011- 29532686
E-Mail: [email protected]
Website: www.ignou.ac.in
Are you interested in doing IGNOU Distance Education MBA ? Fill in your details below and we will connect you with the institute.
Admissions Open
Are you interested in taking admission in any distance learning program? Apply now admissions are currently open.