Why you should prefer IGNOU Distance MBA Program
IGNOU Distance MBA Program 2019-2020: IGNOU is amongst the top Distance Education provider in the world. There are many advantages unique to IGNOU as far as distance learning MBA is concerned. Mentioning below some major advantages which IGNOU have over others:
Authenticity: The university was established by the Government of India and is an autonomous institution under it. Which makes the courses offered by IGNOU very legit. Various government agencies considered the courses offered by IGNOU for their recruitment.
Affiliations: IGNOU is affiliated to both AICTE (All India Council of Technical Education)as well as the UGC (University Grants Council).
Modularity: IGNOU MBA program is designed in such a way that provide learner multiple exit points. So in case if you drop out at some point, there is a high chance you get at least a Diploma in Management or similar diplomas because you might have completed the course combinations required for being awarded a diploma. This is because the syllabus of correspondence MBA from IGNOU is a super set of all the diploma programs.
Fee Structure: Total fee for the course is Rs 31,500 which is comparatively less compared to other Indian universities offering distance MBA and can be paid semester wise. The Rs.1,500 per course fee can be paid via Bank Draft obtained from any one of the scheduled banks in favor of "IGNOU" and should be payable at the city where your Regional Centre is situated (both at the time of Admission and Re-registration).
Specialisation in MBA
You have to specify and Choose Specialsation in MBA Program at the time of admission. In IGNOU Distance MBA Program you are allowed to choose specialisation in any one of following streams:
1) Finance
2) Human Resource
3) Marketing
4) Operations
5) Financial Market Practice.
IGNOU MBA Study Centres
Study centres can be chosen for counseling and classes for those admitted in MBA admissions. The study centers fall under their respective regional centers.
Related Article: Top Distance MBA colleges in India
Eligibility Criteria for IGNOU Distance MBA Program
Graduation in any discipline with 50% marks for General Category and 45% marks for reserved category. OR
Bachelor's degree with 3 years of managerial/professional/supervisory experience, or Professional Degree in Engineering/ Technology/ Medicine/ Architecture/ Law/ Pharmacy or Professional Qualifications in Accountancy/ Cost and Works Accountancy/ Company Secretaryship etc. or Masters Degree in any subject. OR
Masters Degree in any subject.
Reservation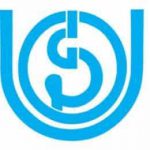 IGNOU University for admission to its various programs, as per the rules of Govt. of India provides reservation of seats for Scheduled Castes, Scheduled Tribes, a non-creamy layer of OBC, War Widows, Kashmiri Migrants and Physically Handicapped Learners. However, submission of forged certificate will attract implication as per govt. of India rules.
Course Duration
The minimum duration of course is to be completed within minimum 2.5 years and maximum 8 years. Although the maximum duration period is quite generous but it is best to complete it in minimum tenure. If you want to know about the other courses offered by IGNOU, please read our article: Complete list of IGNOU courses
Prospectus & Admission procedure
The Prospectus for Admission is available both offline and online. For Management Programme 2019, you can obtain the Student Handbook and Prospectus from the Director (SSC) IGNOU, Maidan Garhi, New Delhi-110068 and from all the Regional Centres of IGNOU by sending a sum of Rs.1,050 each through a Demand Draft /IPO in favour of IGNOU payable at New Delhi/City of concerned Regional Centre or by paying Rs.1000/- in cash at the respective sale Counters. Students who have successfully passed the entrance exam can submit the application form for admission along with required documents & fee to the respective regional center on any day after the receipt of result card but not later than the given date by IGNOU. Student Handbook and Prospectus is also available on University's Website www.ignou.ac.in.
Related Article: Top 10 Distance Education MBA in India
Openmat
For course admission, aspirant have to qualify in OPENMAT Management aptitude test conducted twice a year, the first session in January and second session in July. This test serves as an entry point to all management programs of IGNOU. The dates on which the entrance tests are conducted are listed below:
| | | |
| --- | --- | --- |
| Entrance Exam | Date of Examination | Time |
| OPENMAT XLII | 24-09-2019 Sunday | 10:00 am – 1:00 pm |
| OPENMAT XLIII | 04-02-2019 Sunday | 10:00 am – 1:00 pm |
Please Note: Dates mentioned above are tentative. Please do check university website.
Admission in the Management programs along with PG diplomas in FM, HRM, OM, FMP, and MM will be done on the basis of the score obtained in the OPENMAT, conducted twice a year all over India as per above schedule. A result card will be sent to all candidates who have appeared in the OPENMAT Exam. For more information you can visit IGNOU official website i.e www.ignou.ac.in.
To check IGNOU Distance MBA Handbook and Prospectus: Click Here
Correspondence Address:
The Registrar
Student Registration Division (SRD)
Maidan Garhi, New Delhi-110068, India
Phone No.:011- 29532741
For Other Important Number: Click Here
Fax No. : 011- 29532686
E-Mail: [email protected]
Website: www.ignou.ac.in
Are you interested in doing IGNOU MBA Program ? Fill in your details below and we will connect you with the Institute.
Admissions Open
Are you interested in taking admission in any distance learning program? Apply now admissions are currently open.