ICFAI University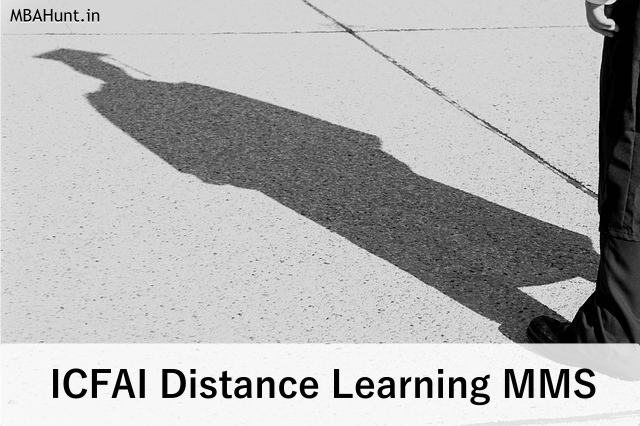 Institute of Chartered Financial Analysts of India (ICFAI) is a non-profit organization that emphases on quality education and the development of Indian education pattern.
Established in the year 1984, ICFAI is amongst the top universities of the country imparting quality education with the motive of empowering vigorous and brilliant education skills for development of our society. In the year 1995, ICFAI Business School has been introduced by the ICFAI at 8 different locations of the country.
IBS (Indian Business School) offers 2 year PG Programs in Management with various specializations. Amongst all ICFAI business schools, IBS Hyderabad has ranked amongst the top 10 business schools of our country.
The main motive of the university is that they support education on a high class basis. Rather than just teaching in a casual way ICFAI emphasis on comprehensive manner learning.
11 private universities have been sponsored by ICFAI in various states of India. Given below is the list of states and cities where ICFAI Universities are located:
Hyderabad
Dehradun
Jaipur
Nagaland
Raipur
Tripura
Sikkim
Himachal Pradesh
Mizoram
The wide vision of ICFAI is to spread teaching and research Universities all over India.
Delivering quality education via various education programs is what ICFAI aims for several years successfully. The university has been effectively responsible for contributing in various ways while creating jobs for teaching, non-teaching staff, job opportunities, bring higher quality education to the doorstep and flexible merit based admission facilities.
Courses Offered By ICFAI University
ICFAI Postgraduate Degree Courses:
MMS
Executive MBA
MBA Pharma Management
MBA Telecom Management
MBA Hospital Administration
MBA Specialization (Human Resource, Finance and Marketing, Operations Management)
ICFAI Postgraduate Diploma Courses:
PGDFA
Retail Management
Talent Management
International Business
Global Finance Markets
Innovation Management
Investment Management
Derivative & Risk Management
ICFAI Undergraduate Courses
ICFAI Certificate Courses
BPM
Risk management
Information Systems
Technology Marketing
Investment Management
E- Business and many others
ICFAI MMS – Masters of Management Studies
Masters of Management Studies (MMS) is the master's degree course offered by ICFAI to eligible candidates who completed the courses within the set course duration. ICFAI MMS course and program structure is very alike to other management courses such as Master of Science in management, MBA or MA. MMS attracts various candidates interested in leadership roles.
MMS course is offered through flexible learning mode by ICFAI (distance education), the offered course typical adheres to the rigor of management studies and understanding of various management aspect such as Entrepreneurship Development, human resources, marketing & operations management etc.
Under this course the student is prepared in a skilled and strategic way.
MMS typically prepares the students for the upcoming business challenges and situation to take care about. As per today's scenario companies require high skilled workers and professionals. This program helps managing the professionals their skills in their specialized fields.
The duration of ICFAI offered MMS course is for 2 years in flexible learning mode.
This program helps candidates in achieving good positions in their respective career by improving their knowledge and skills in their required fields.
Eligibility Criteria For ICFAI Distance MMS Course
Candidates who are interested in the Masters in Management Studies (MMS) course must hold a graduate degree in any discipline from any recognized university.
Duration of the course is two years from the date of enrollment and the medium of instruction is English.
Candidates who have enrolled themselves in MMS Program need to finish their course within 4 years duration from the date of their admission.
In case any student fails in completing the course they can reapply for the course.
For registration, candidates need to repay the required fees.
Proper self study material for the course will be provided by the ICFAI University. Counseling classes are also provided by the University for the Students benefit. Self study is very important to obtain the desired marks.
ICFAI MMS Course Structure
| | | | |
| --- | --- | --- | --- |
| Semester 1 | Semester 2 | Semester 3 | Semester 4 |
| Management & Organizational Behavior | Business Environment | Business Process Management | Management Control System |
| Quantitative Method | Human Resources Management | Optional Subject 1 | Business Ethics & Corporate |
| IT for Managers | Operation Management | Optional Subject 2 | Governance |
| Business environment & Law | Marketing Management | Optional Subject 3 | Entrepreneurship Development |
| Foundations of Accounting & Finance | Business Communication | Optional Subject 4 | Optional Subject 5 |
| Economics for Business | Project & Operation Management | Optional Subject 5 | Optional Subject 6 |
| | | Optional Subject 6 | Live Project |
Note:- Students need to complete their Live Projects only by visiting a company or forum as per asked in the project. A minimum 30 pages project report must be prepared by the student by acquiring, collecting and analyzing data from survey or real time experience in the company.
ICFAI Certification
Candidates who will be able to complete their diploma and degree program will be given the following certifications, issued by IFHE, Hyderabad:
| | |
| --- | --- |
| Certification | Semester |
| Certificate in Management Basics | Semester I |
| Diploma in Management Studies | Semester II |
| PG Diploma in respective discipline | Semester III |
| Mater of Management Studies Degree | Semester I,II,III,IV |
Exam Pattern For ICFAI MMS Program
Question paper format will consist of multiple choice questions (MCQ) and CBT pattern questions for all four modules examination papers.
Test centers for the exam and the timings will be displayed by the authority during the registration process
For further details regarding the admission process candidate can go online and check the university website. Test center location and time can be conveniently selected during the examination registration.
Candidates who are appearing for the MMS program must take care that they do not have any backlogs in any semester. Because they can't able to appear for backlog examination in subsequent exams (For example: Semester I backlog exam can't be given in Semester III).
Therefore it is important that they must have clear backlogs in every semester. ICFAI MBA examinations are held every 4 times in the month of January, April, July & October.
Candidate must obtain the desired grades for qualifying the exams, students must obtain atleast C grade for successful completion of the course. If student got D or E grades, he/she needs to reappear for the examination:
A : Excellent
B : Very Good
C : Good
D : Unsatisfactory
E : Poor
Are you Interested in joining ICFAI Distance MMS or any other course? Fill in your details below and we will connect you with the Institute.
Admissions Open
Are you interested in taking admission in any distance learning program? Apply now admissions are currently open.