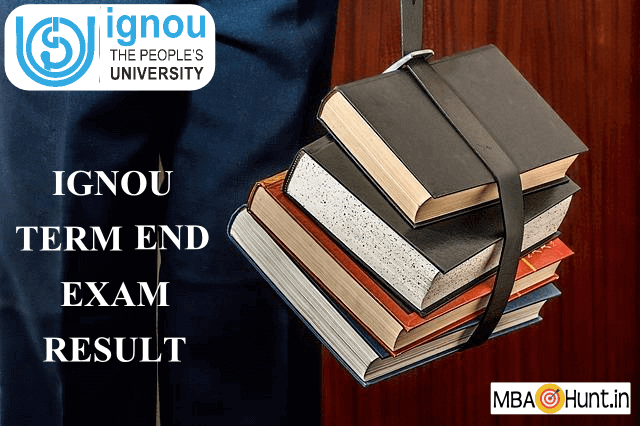 IGNOU Result 2021 – IGNOU Term End Result Dec'19
IGNOU Result 2021: IGNOU University has announced the TEE Dec'19 result. Term End Examination was held by IGNOU in the month of Dec'19. Candidates who were enrolled in IGNOU courses can check their result via IGNOU website: www.ignou.ac.in. IGNOU University has provided facility to check the IGNOU result only by using Student Enrollment Number which is a unique Enrollment Number of 9 digits containing only numerals.


IGNOU Term End Result December 2020
As per the IGNOU Time Table from 1st December'2019 to 20th December'2019, IGNOU University had conducted the Term End Exams. All programs result has been announced on 6th Feb.'20. IGNOU one of the largest open universities in India, conduct a large number courses in which students from various cities enrolled them self and pursue their desired career. Complete details of IGNOU Courses can be obtained from Here. Depending on the program duration, course's exam can be of two hours, one & half hours, two & half hours.
How you can check the TEE Result?
Candidates can check their results by going to the IGNOU TEE Results – DEC'19 Link mentioned below and submitting their 9 digit enrollment number.
To get the IGNOU TEE December'19 Result: Check here.
IGNOU Grade Card
Candidates can also able to print the result for future references. We are providing below a screenshot of the webpage. Please do note that if a candidate found booked via unfair means, his/her result will be cancelled.
Improvement Opportunity
Candidates can improve their TEE marks via IGNOU improvement exam. As per the rules prescribed by IGNOU University, those candidates who are not satisfied with their scores can able to apply for improvements. IGNOU University releases a separate form after a few weeks of the results date. Those students who fall short in securing 1st or 2nd division by 2% marks can able to apply for improvement exam by paying a specific application fee which is normally INR. 500. Once form is submitted, candidate can able to check from IGNOU's website the exact details of improvement exam.
About IGNOU Term End Exam
IGNOU Term End Exam were held twice in a year by IGNOU University. First TEE happens in the month of June and second happens in the month of December. Examination date for both months can be confirmed from IGNOU's website. For December months Term Date Sheet will be available by mid of November, while its IGNOU admit card will be issued a little before the TEE Examination.
Those candidates, who had a valid course(s) registration and are not time barred, can able to appear for the IGNOU Term End Exam. Keep in mind, they must have submitted their assignments by the deadlines wherever its applicable. Also note, as per the provision of the program, before applying, a minimum time as prescribed by the university must have to be lapsed and candidate much have paid the full Examination fee. Only if these conditions are fulfilled by the candidate, exam's result is declared by the IGNOU University. So, we advice all candidates to double check the details from IGNOU's website to make sure you have fulfill all the conditions. Wish you all the best.
Related Article:
IGNOU Term End Exam Form June 2021 – Form | Date Sheet | Hall Ticket
IGNOU Date Sheet June 2021 Released Get Details


IGNOU University Correspondence Address:
The Registrar
Student Registration Division (SRD)
Maidan Garhi, New Delhi-110068, India
Phone No.:011- 29532741
For Other Important Number: Click Here
Fax No. : 011- 29532686
E-Mail: [email protected]
Website: www.ignou.ac.in
Are you interested doing IGNOU Courses ? Fill in your details below and we will connect you with the university.
Admissions Open
Are you interested in taking admission in any distance learning program? Apply now admissions are currently open.