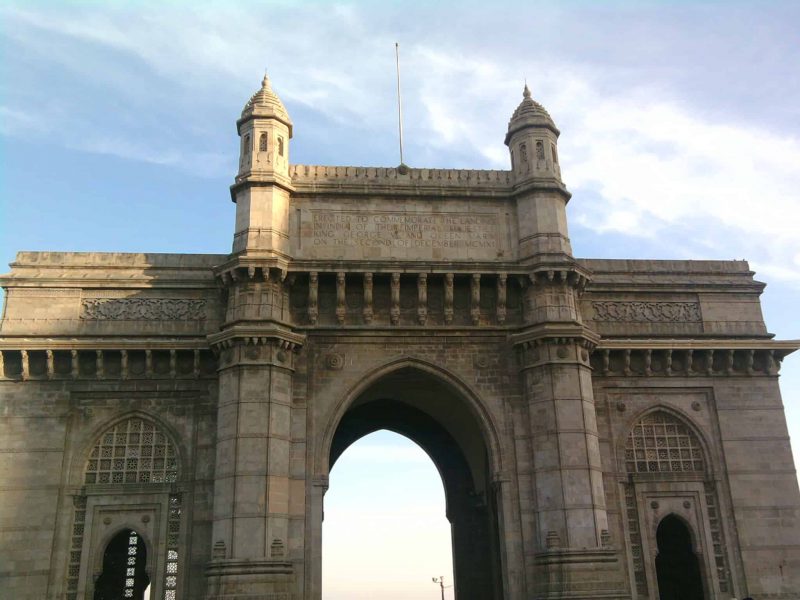 Top 10 Distance MBA Universities in Mumbai
If you want to pursue your distance MBA education and going to spend a large amount of money on it than finding a quality institution to study is of up most important for you. Today we are discussing about Top distance MBA institutes in Mumbai. Mumbai being the financial capital of India and one amongst the largest cities of India has large number of colleges which includes University of Mumbai, IIT Bombay, St. Xavier's College, NMIMS, KJ Somaiya Institute of Engineering among others.
If you are living in Mumbai and want to know some good distance learning MBA schools which are offering quality education and are fairly close to you then please continue reading further.
Below is the list of Institutes for doing Distance MBA in Mumbai:
Narsee Monji Institute of Management Studies:
NMIMS's school of distance learning is a well established name in the field of distance education in India. NMIMS offers courses on variety of management topics, its courses are specially designed for both student and working professionals to provide the best possible preparation to become successful in their future or current employment. NMIMS has hugely invested in state of the art technologies in order to provide its students the highest education quality possible. For more information on NMIMS Read More.
Symbiosis Centre for Distance Learning
Symbiosis is another management schools in Mumbai known for its nationwide reputation for giving incredibly high quality educational experience to its students. SCDL not only offers some very interesting management courses but also at a very competitive price. Subjects such as insurance management or banking and financial management are available at a very lower price compare to other institutes. Symbiosis also offers strong resources and great support to its students in order to assist them with their studying. For more information on Symbiosis Read More.
Sikkim Manipal University Directorate of Distance Education
All management programs offered at SMU are specially designed to provide its students a career-oriented, practical world view with a great management experience. specializations offered by SMU are: Finance, Marketing, HR and Information technology. All these specializations are designed effectively to give students the best possible preparation for further working life in their respective professional settings. For more details on SMU Read More.
Welingkar Institute of Management Development
Founded in year 1977 Welingkar is one of the oldest and well known management school in Mumbai. To give its students the highest possible learning experience, Welingkar has one of the most well established top quality teaching faculties. Apart from incredibly experienced faculty it also having high quality infrastructure to help deliver the course effectively to give the teaching a higher quality compare to the available vast majority of business schools in India. Read More.
IGNOU Mumbai
Established in 1985, IGNOU is a well known name in distance education in India. Run by central Government to serve the Indian students by means of distance education. In order to provide its students the best possible distance learning experience, IGNOU uses state of the art internet conferencing technology. IGNOU's Mumbai regional Centre was established in year Jan'09 at Mulund. The main aim of this regional centre is to offer good student support services to the growing number of enrolled students in Mumbai region particularly from the backward and minority's blocks of Mumbai. Read More.
ICFAI University
Established in the year 1984 as a nonprofit organization its sole objective is to empower Indian students through world class quality education. Since its inception ICFAI had continuously maintained its reputation as a great place for distance education. University's flexible learning programs like MBA, Executive MBA, Sectoral MBA, BBA Course provide its students incredibly high quality education. Read More.
IMT ( Institute of Management Technology) Centre for Distance Learning
IMT has various branches through all over India which together makes a strong education network committed to provide its students quality education via on campus and through distance learning programs. IMT known for its various offered courses as well as for its reputation for providing quality education. IMT distance based courses which are very popular amongst the masses are financial management, supply chain management or business administration. Read More.
Excel College of Higher Education Distance MBA
Excel College of Higher Education with a mission to develop career oriented skilled and successful candidates provides its students quality post-graduate education in management, finance and engineering streams. For improving the provision of distance education, their excellent teaching department work tirelessly. Excel College's well-established distance learning programs are committed to provide best quality education than others.
ABS – Acton Business School
ABS's distance learning department provides its students tailor made distance learning experience for enhancing the quality of their education. In areas such as management and finance with the help of latest technology provide its students learning experience which is unmatched to many of their competitors. This provides candidates of ABU distance learning program a perfect opportunity to enter into the professional world with an excellent set of new skills.
IIBMS (Indian Institute of Business Management and Studies):
IIBMS (Indian Institute of Business Management and Studies) is known for its commitment to provide incredibly comprehensive learning experience to its enrolled students. They are well organized and their courses are set up as per the requirements from management professionals to provide comprehensive and quality education to its distance learning students. They provide MBAs in various streams such as marketing, finance and HR management among others.
Related Article: Top Distance Education MBA in India
Are you Interested in joining any of the above Institute/University in Mumbai? Fill in your details below and we will connect you with the Institute or University.
Admissions Open
Are you interested in taking admission in any distance learning program? Apply now admissions are currently open.