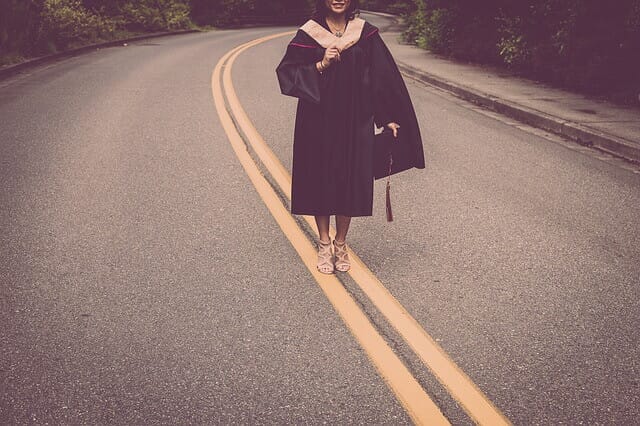 Distance MBA Meaning?
Distance MBA is an education mode wherein you didn't need to visit your college; you can complete your MBA or any other equivalent course from home via correspondence, internet, emails, e-learning, virtual classes etc. Unlike regular full time MBA program, distance MBA is very cheap, flexible and easy to clear.
Anyone can do distance MBA, no matter if you are a busy working professional, a student or a home maker, simply you have to find a good distance learning college and get admission in it and start learning.
Is Distance MBA right a option for me?
At the end of the day, its only you who can able to answer this question. We can only able to help and guide you to find the right answer by yourself. To start with, please find below a checklist of how you can able to figure out, if distance MBA is a right choice for you:
First, define what you really want?
Are you looking for a job or perhaps want to change your current job?
Is it a promotion you are looking for?
Do you want to start your own business?
You already in business but want to know how to handle various functions like marketing, finance and others efficiently. You want to get the basic understand various functions in order to run your business efficiently.
Is doing Distance MBA Worth it?
Once you have decided what you are expecting from the distance MBA, now the next question is will it be able to fulfill your expectations? For this we can do a
Decision making Scenarios
We already know that each and every person is unique and so is their situation. So, let's begin by analyzing few scenarios:
Let's say you are in a government job and you want to move to a higher managerial position but it requires you to hold an MBA degree.
Now as you are already in a secured job and you just want an MBA to get promoted. So, it makes no sense for you to do a distance MBA from any big private college. Probably an MBA from IGNOU or any other government college will work for you.
Let's say you are a home maker who want to start your own business and wants to do MBA to gain knowledge about running a business
In such a scenario, probably compared to a government MBA college, a private MBA will best suit you. Because your aim here is to gain useful practical knowledge to run business, you do not want a degree that is only on paper and you definitely do not want to waste your time in all the paper work and assignments that mostly required in government colleges.
Let's say you are a fresher who had just finished his college and has no prior work experience and you are hoping that distance MBA will get you a job
In this case Distance MBA will not help you in anyway. Because there is hardly any distance MBA college that can give you 100% placement guarantee. Instead you better go for a skill based course.
We are hoping you get the point!
Unlike regular MBA wherein even freshers will no experience can find jobs. Distance MBA can only help you in getting an edge but will that edge be helpful will totally depends on your circumstances.
Links To Checkout: