Amity University, Noida
Why Amity University, Directorate of Distance and Online Education
With 45,000 students, 22 campuses, 133 professional programs and 70 world class institutions, Amity is one of the biggest quality education provider in the country. From Nursery to Ph.D and Engineering to Nano-Technologies Amity covers almost all the fields and professions that a young student could look for.
Besides its regular programs Amity has taken a step in this direction to provide online learning through Amity Directorate of Distance and Online Education to give individuals and organizations the competitive edge.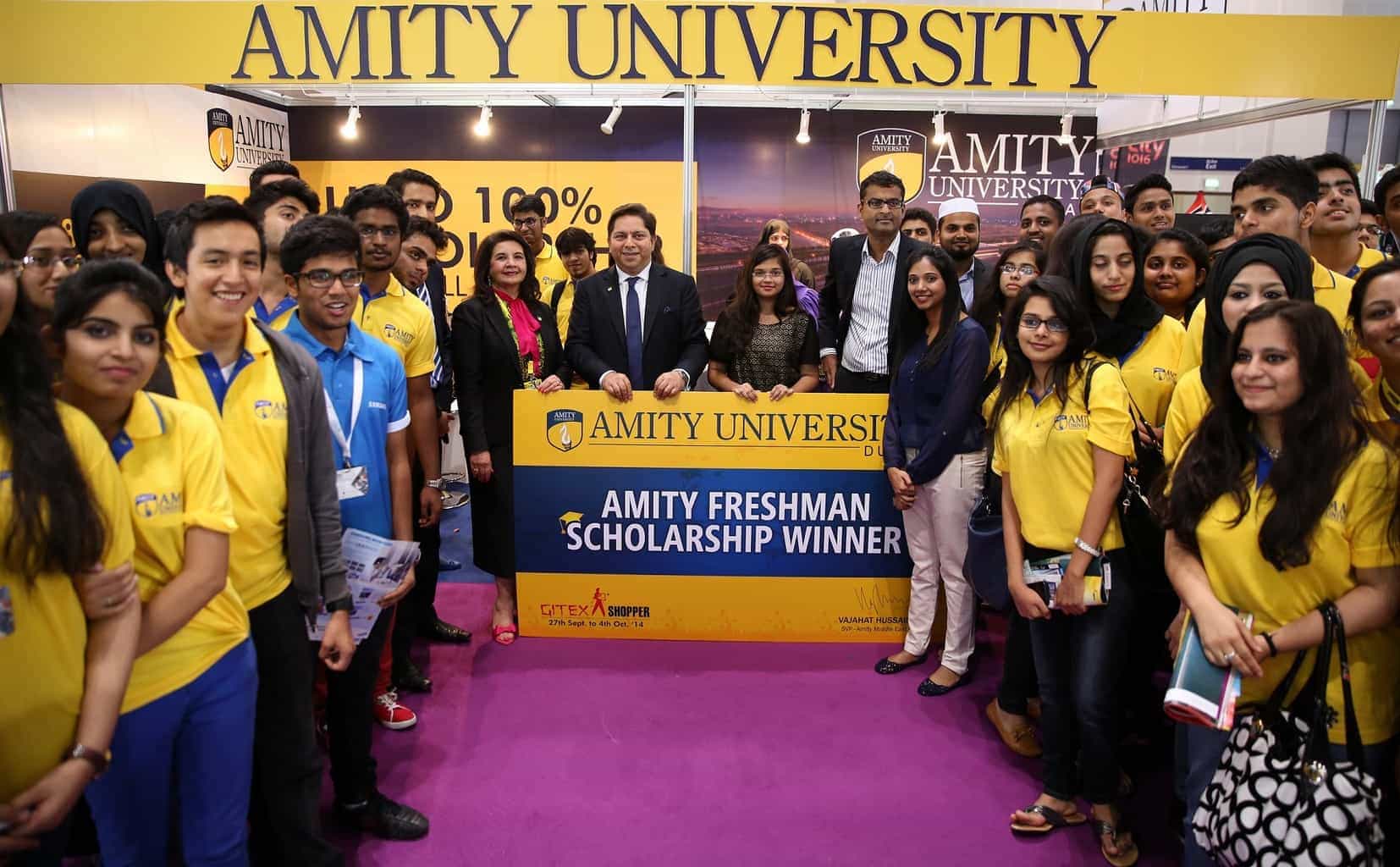 In this environment content is mobile. It is available anytime, anywhere, where you want and is dynamically updated. Learning is only a mouse click away.

Why Amity University is the BEST Distance & Online Education provider

:
• Only Distance mode University with International bodies Accreditations & affiliations:
• Systematic and structured PCP for all programs:
• Live Interactive lectures from eminent faculty experts.
• Convenient & economical Crash Courses:
• Rich Multimedia oriented interactive e-book:
• Inter-Mode transfer option:
• Curriculum and Study material updated every year:
• User friendly LMS and Learning platform:
• 24×7 Academic & Technical Student support:
• Full-fledged archived lectures (faculty drawn from full time university Faculty members):
Salient Features of Amity University:
• All Programmers offered by Amity are University Recognized Programmers. Degree / Diplomas / Certificates are issued accordingly.
• The entire program will be hosted by AMITY from its servers at Noida.
• No loss of Semester: if candidate fails in any subject he can carry it as the backlog to the next semester. Students will be given chance to reappear in these subjects.
• Online End term Examination twice in a year, from Anywhere in the world.
• Course Content can be accessed from "Anytime Anywhere".
• Single Login access for all workings.
• Online Contact Program through Interactive Live Virtual Classes.
• Archived classes for those who missed the live classes.
• Online submission of Assignments, no hard copies needed.
• Convenient End Term Online Examinations.
Master of Business Administration:

Degree            :MBA
Medium          :Distance Learning
Mode               :Correspondence
Duration         :2 Years
Specialization:

Entrepreneurship & Leadership

Finance & Accounting

Human Resource Management 

International Business

Insurance Management 

Information Technology

Marketing & Sales Operations Management

Retail Management 

Hospitality Management

Petroleum & Natural Gas Management
Post Graduate Program In Management
Degree            :PGDM
Medium          :Distance Learning
Mode               :Correspondence
Duration         :1 Year
Specialization:
Business Management  

Materials Management 

Human Resource Management  

Marketing Managements 

Financial Managements 

Information Managements  

Export Managements  

Production & Operation Managements 

Insurance Managements 

Journalism and Mass Communication Managements 

Logistics & Supply Chain Managements
Please Note*
This information has been collected from institute / university website or by contacting the institute on phone. Trade Marks belong to the respective owners.
Are you Interested in studying at Amity University, Noida ? Fill in your details below and we will connect you with the institute.
Admissions Open
Are you interested in taking admission in any distance learning program? Apply now admissions are currently open.