Aggarwal College, Ballabgarh was established in 1971 with the sole mission to make accessible affordable quality higher education to students of rural areas. It is affiliated to M.D. University, Rohtak, accredited 'A' grade by NAAC and aided by Government of Haryana. The college is being run by a progressive parent body Aggarwal Vidya Pracharni Sabha (Regd.) which is committed to provide quality education to the young generation. In order to meet this need, Aggarwal College's Managing Committee introduced various professional courses viz. BCA, BBA, BBA (CAM), B.Com with Computer Application, B.Sc. with Electronics, B.Sc. with Computer Science and B.Com (Hons.) . To make Post Graduate Courses available to interested students, the college started M.Com, M.A. (Hindi), M.Sc. (Computer Sc.), M.A. /M.Sc. (Maths) and M.Sc. (Physics) in subsequent years. To give wider options to students of Arts and Commerce faculty, the course in M.A. (Economics) has been introduced w.e.f. session 2013-14. The College is being run in three campuses simultaneously.
Aggarwal Colleges has 3 Wings: Wing-I (For Girls, it also houses administrative block), Tigaon Road, Ballabgarh, Wing-II (Co-ed. in Arts, Commerce and Science faculty), Milk Plant Road, Sector-2, Ballabgarh and Wing-III (Co-ed. for Vocational Courses), Tigaon Road, Ballabgarh. Since 2009 the college has been running a number of Job Oriented short term Courses which can be pursued along with regular courses. The vision of Aggarwal college is to impart knowledge to students using the best human wisdom and traits blended with modern skills so as to make them innovative and creative besides inculcating moral and social values in such a way that each one of them plays an important role in the nation building and raising it to the acme. Making accessible higher education at affordable cost, employing latest pedagogy supplemented by IT techniques with the active involvement of management, faculty and community.
Facilities at Aggarwal College :
Classrooms
Accessibility Advantage
Language Lab
Laboratories
Wi-Fi Campus
Auditorium
Gymnasium
Medical Center
Conference Hall
Computer Literacy
National Cadet Corps (NCC)
National Service Scheme (NSS)
ICT Room
Women Cell
Eco Club
Sports & Games
Placement Cell
Departments :
Bachelor of Computer Application
Category: Computer Application
Degree: BCA
Mode: Full Time
Medium: Campus
Duration: 3 Years
Bachelor of Business Administration
Category: Business Administration
Degree: BBA
Mode: Full Time
Medium: Campus
Duration: 3 Years
BBA (Business Administration)- Stands for Bachelor of Business Administration. Typically, BBA course is a 3 year course, minimum eligibility for which is an intermediate (10+2) with subjects such as accounts, economics and business studies. BBA course imparts basic knowledge as well as an understanding of an organization's functions such as marketing, finance, systems, human resource management and is similar to an MBA program. Subjects studied under this degree are marketing, finance, human resources, accounts, economics and business law etc.
Master of Business Administration
Category: Business Administration
Degree: MBA
Mode: Correspondence
Medium: Distance Learning
Duration: 2 Years
M.B.A. – Stands for Master of Business Administration. Typically, an MBA is a two year postgraduate degree, eligibility for which is an undergraduate degree in business management or business administration. Subjects usually studied under this degree are Basics of Management, Statistics, Quantitative Techniques, Financial & Cost Accounting, Managerial Economics, Organizational Behavior, Marketing Management, Financial Management, Human Resources Management, Marketing Research, Industrial Relations, Consumer Behavior, International Business , Software Solutions for Business, Relationship Marketing, Corporate Finance etc.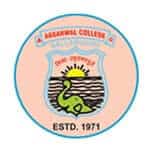 | | | |
| --- | --- | --- |
| Name | : | Aggarwal College |
| Location | : | Tigaon Road Ballabgarh |
| City | : | Faridabad |
| State | : | Haryana |
| Country | : | India |
| Contact No | : | 0129-2308348-50, 2241391 |
| Website / Email | : | www.aggarwalcollege.org / [email protected] |
Please Note*
This information has been collected from institute / university website or by contacting the institute on phone. Trade Marks belong to the respective owners.
Are you Interested in studying at Aggarwal College, Faridabad ? Fill in your details below and we will connect you with the institute.
Admissions Open
Are you interested in taking admission in any distance learning program? Apply now admissions are currently open.